You're not a casual driver. You work hard, play hard, and need a vehicle that's an extension of that lifestyle. The thing is? You also have a family, and you want a truck that's suited to them too. When you take home a 2019 Ram 1500, you'll find yourself driving exactly that.
Benefiting from a major redesign for the coming year, the newest version of the Ram 1500 offers refined looks, more power, and a richer suite of features. You'll have everything you need to tackle the hardest tasks that life throws at you.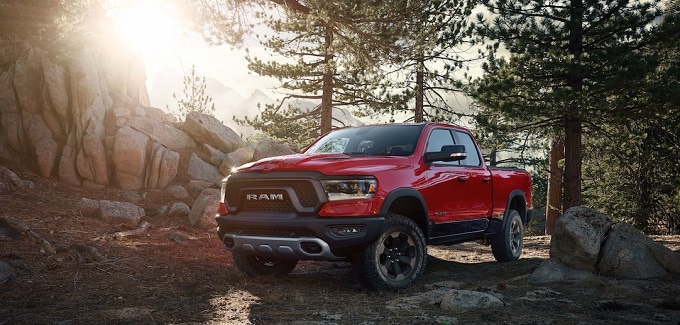 It also happens to be one of the best trucks on the road for family-oriented drivers. Case in point? The 2019 Ram 1500 took the top honors at this year's Family Car Challenge. Hosted by the Greater Atlanta Automotive Media Association, the regular event pits a variety of vehicles against each other to help drivers get a better picture of which will offer the best experience for their growing families. The new Ram 1500 was named Best Family Pickup Truck and Best Family Car.
"Our members were impressed with Ram 1500's combination of technology, functionality, drivability and family-friendly features," said GAAMA president Daryl Killian. "It's only fitting that the all-new 2019 Ram 1500 won our top overall award given how the 2019 Ram 1500 is loaded with well-thought-out features that are important to families: segment-leading fuel efficiency, impressive ride quality, clever storage solutions and a comprehensive infotainment system."
Whether you're looking to get down and dirty off-road, haul heavy loads or pick up the kids from sports practice, the 2019 Ram 1500 can get the job done. To learn more about it, and the rest of the best vehicle options in Northeast Pennsylvania, contact us at Fredonia Chrysler Dodge Jeep Ram. We're a proud source of new cars, SUVs, and trucks for drivers in Dunkirk, Jamestown, Hamburg NY, and more.