There are so many things to love about your Jeep. From the Wrangler to the Patriot to the Grand Cherokee, each model is masterfully crafted to fit the various lifestyles of our valued customers. Versatility is key for the Jeep Renegade, while off-road capability is paramount for the Wrangler. The Grand Cherokee is all class and luxury while the Compass is focused on style and efficiency.
But we here at Fredonia Chrysler Dodge Jeep Ram, your favorite Buffalo area Jeep dealer, believe that just because you bought a 2016 Jeep Compass doesn't mean that you can't go off-roading, and just because you have a Wrangler doesn't mean that you shouldn't have touch screen navigation. Introducing the eight ultimate accessories that will take your Jeep to the next level.
Bike/Watersports Roof Rack
Add a roof rack to your vehicle to take your bike, kayak, or skis to the Smoky Mountains, Lake Erie or anywhere else your heart desires. You'll never have to miss an adventure with Jeep's top quality roof racks.
Navigation Touch screen
Never get lost with Jeep's available Navigation touch screen with CD, DVD, AM, FM, Sirius XM and auxiliary input capabilities. You'll be able to jam out to all of your favorite tunes and effortlessly navigate your way cross-country with this 6.5-inch touch screen navigation and audio system.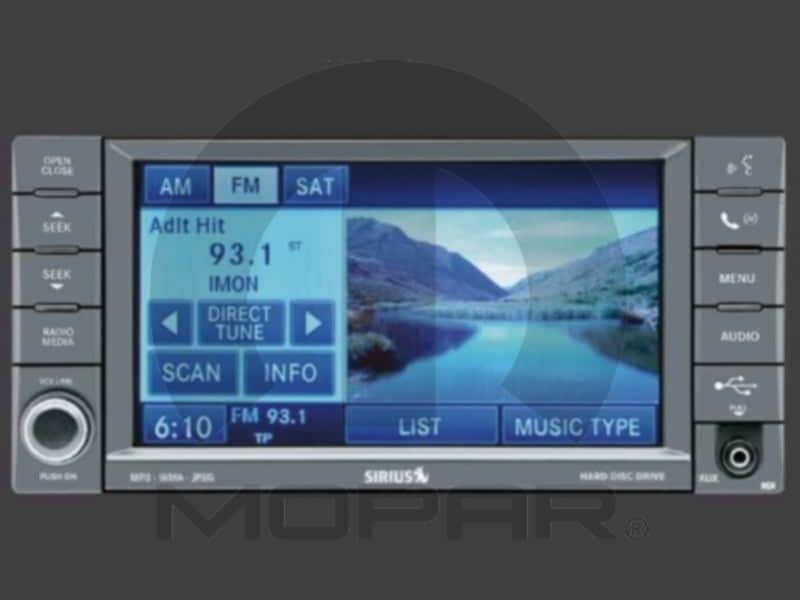 ​
All-Weather Slush Mats
Things can get messy here in New York. Our winters are snowy and wet, and our springs can get very rainy. Protect your vehicle with Jeep's all-weather slush mats. Rain, sleet, snow, mud or dirt, your all-weather mats will keep your vehicle as good as new for years to come.
Roadside Safety Kit
This one is more of a necessity than an accessory, but it is worth noting since Jeep offers such a quality product. This comprehensive safety kit includes handy tools such as jumper cables, safety triangles, a flashlight, screwdrivers and more to keep you covered when the unexpected happens.
Skid Plate
Take to the mountains with this high-quality skid plate that will protect the underside of your vehicle while you make your epic crawl over those rocks your buddy didn't believe your Jeep could handle. Add in some rock rails to complete the package and there's very little that your vehicle can't do.
Inflator Kit
What do you do when your off-roading 30 miles from the closest town and your tire springs a leak? Most people would call a tow truck and wait by their vehicle for hours on end until help arrives, but not you. With Jeep's handy inflator kit you can temporarily seal the leak, refill the tire and drive back to civilization without skipping a beat.
Tent
Outdoor lovers rejoice! Jeep offers an extremely handy full-sized tent that attaches to the trunk of your car for easy, convenient camping. Detach the tent from your vehicle if you'd like and it works as a stand-alone tent with a 10x10 sleeping area complete with a rain tarp.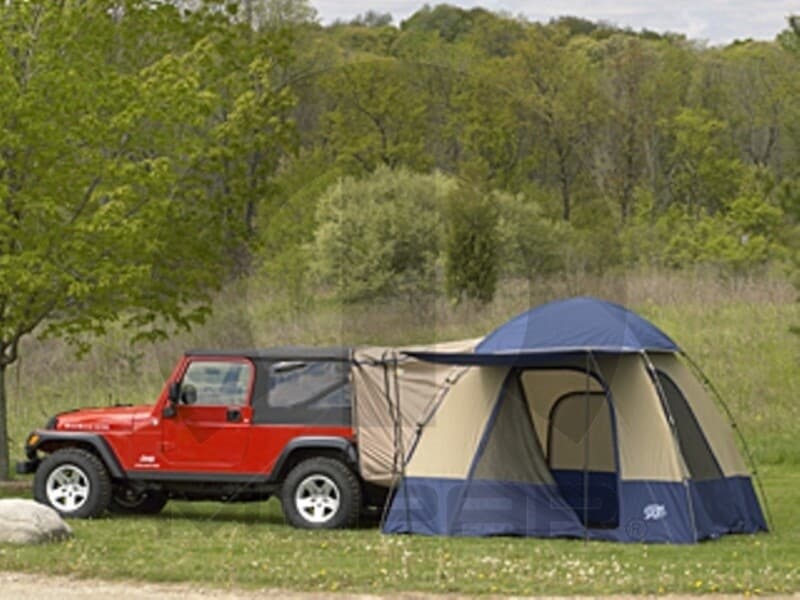 ​
Rear Seat DVD
Add a rear seat DVD player to your set-up and enjoy a movie while camping, or keep the kids occupied on those long road trips. Audio is playable through the vehicle's sound system, or if you'd like to play music while a movie is playing in the backseat, the DVD player comes with wireless headphones that allow you to play music over the audio system and movies through the headphones at the same time.
Find Any of these Accessories and More at Fredonia Chrysler Dodge Jeep Ram
Here at Fredonia CDJR, one of the premier used car dealers near Jamestown, we believe in selling top-notch vehicles at incredible values while providing unparalleled service. Whether you are looking for parts for a Jeep or just low prices on your favorite vehicles, stop by our showroom conveniently located at 258 W Main St., Fredonia, NY 14063.
Photo Credit:
http://www.mopar.com/shop/?RefID=1cea2480-c9de-46e7-89c7-54273e2498a1