Fredonia Chrysler Dodge Jeep Ram congratulates graduates of Fredonia State University of New York, the University at Buffalo, Buffalo State, Jamestown Community College, or other institution of higher learning for your outstanding academic achievement. Graduating from college is a milestone to be celebrated. And what better way to start down the highway of your new life than in a new 2016 Chrysler, Dodge, Jeep, or Ram truck from our dealership?
If this is your first time buying a car, you may be bit intimidated by the process. But don't worry, you won't have to cram for an exam because we have all the answers about buying a new car right here. By following these useful tips, you'll make the purchase one of our many new cars for sale near Buffalo an easy and hassle-free experience.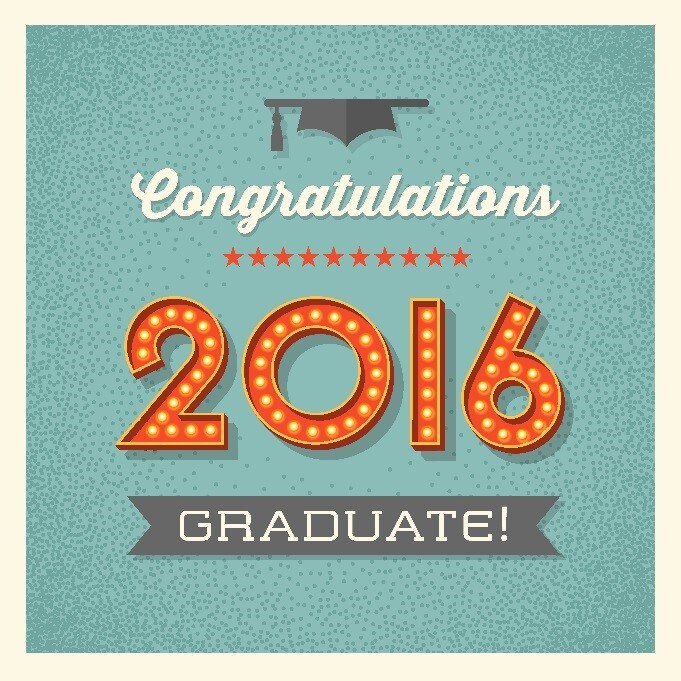 1. Come Up With A Reasonable Budget
How much can you afford for a new or pre-owned car? That's an important question. The first step in answering this question is to come up with a budget. Write down your total monthly income from all sources. Now write down all of your regular monthly expenses. These should include rent, utilities, Internet, cable, groceries, and any other recurring expenses you may have. Put in some extra money each month for clothing and entertainment. Now subtract the total from your income and you'll have whatever money is left over for a car purchase.
2. Buy What You Can Afford
Once you've established how much money you have each month after paying all of your expenses, you can start to figure out how much car you can afford. Remember that we're talking about much more than coming up the money to buy the vehicle. You need to be realistic about the ongoing costs of maintaining the vehicle, including car insurance, gas, and routine service. It all adds up pretty quickly. So you may not be able to afford a brand-new car with all the bells and whistles right from the start.
3. To Buy Or To Lease? That's A Big Question.
As a first-time car buyer, you should know the difference between buying a car and leasing it. When you buy a car, you are financing it through a bank or lending institution. You sign a sales contract that spells out the total cost of the vehicle, including the Annual Percentage Rate (how much interest you'll be charged) and the sales tax. You may be required to come up with a down payment to qualify for the loan. After you've paid off the car, it's yours. Leases, however, are different. Just like you would lease a house, you are renting the use of the car for a particular time period. Unlike a straight purchase, you don't build up any equity in the vehicle. You have two options with a lease. You can turn the car in at the end of the lease and walk away, or you can convert the lease to a purchase by refinancing the balance owed. Leases are subject to mileage caps. That means you can only drive the car a certain number of miles each year. Go over the limit and you'll be charged a certain amount per mile. You also must return the car in good shape.
4. Understand Your Credit Score
You may not have built up much of a credit history yet. But it's still important to know your credit score, also known as a FICO score. If you've ever bought anything on credit, like a computer or smartphone, you should have established a credit rating through the three major credit reporting agencies, Equifax, Experian, and TransUnion. The higher your score, the better. You'll be dinged if you've had late payments or debts assigned to a collection agency. The lending institutions will use your credit score and other factors to determine if you qualify for a loan and how much interest you'll be charged. Our finance specialists here at Fredonia Chrysler, Dodge, Jeep, Ram are experts at helping first-time buyers and people with credit issues get the financing they need.
5. Do Your Homework
Approach the process of buying a new car just as you would doing a college research project. This is where you sit down and figure out just what you want that suits your needs, lifestyle, and budget. The first step is to check out the many new cars for sale in Fredonia on our https://www.fredoniachryslerdodgejeepram.com/ website and pick out a few that you may like. Then, do your homework by researching these vehicles using such online resources as kbb.com, Edmunds.com, or consumerreports.org. Other websites, like thecarconnection.com, Motortrend.com, and caranddriver.com, to name just a few, are also useful. Once you've narrowed down your selections, you'll be better equipped to make an informed decision at our dealership.
6. Bring A Shopping Buddy
It's a good idea to tag-team your car-buying experience. Bring along a family member or a trusted friend to help give you advice, feedback, and support. They can give you an unbiased opinion and help you weigh the pros and cons of the various cars you're considering.
7. Take The Car For A Test Drive
This is your chance to get behind the wheel and find out about how the car you're considering to buy handles and performs. Our experienced sales professionals will help you to understand the vehicle's many features. Drive the car on different road conditions such as the freeway and city streets, if possible. Now is the time for you to ask a lot of questions and get a feel for the car.
8. Enjoy The Process
Just like taking a test, if you're well prepared then the process will be a lot less stressful. Now that you have educated yourself about the ins and outs of buying a car, you can actually enjoy the thrill of purchasing a new or pre-owned car from our dealership. Our goal is to make your experience as pleasant and as hassle-free as possible. We hope you'll be so satisfied with your purchase that you'll come see us again down the road for your next car purchase. We also hope that you'll recommend our dealership to your family and friends.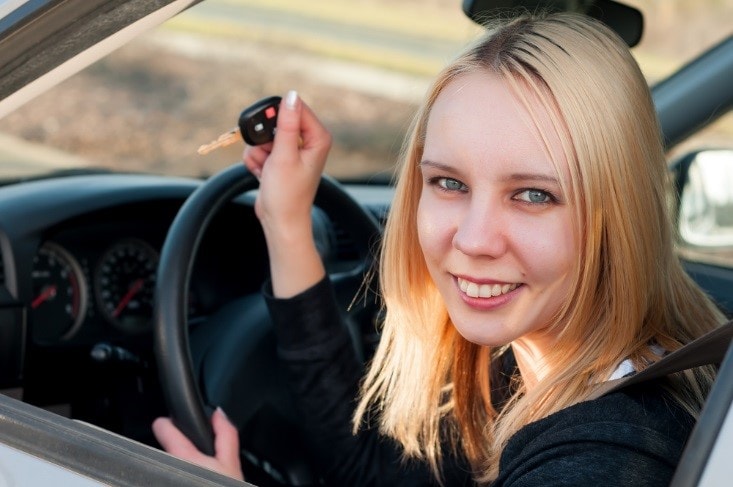 ​
Our Money-Saving Deals Pass The Test
Graduate to a great deal on a new 2016 Chrysler, Dodge, Jeep, and Ram cars, SUVs, and trucks for sale near Buffalo at our Fredonia new and used car dealership near Buffalo. Summertime is savings time with sensational money-saving special discounts, dealer markdowns, and factory incentives on our entire inventory, including the rugged and trail-worthy 2016 Jeep Wrangler for sale near Jamestown, NY. You'll save even more on our excellent selection of quality used cars for sale near Buffalo, NY.
Visit us today at 258 W. Main St., Fredonia, NY 14063, or call us at 877-469-9970.
Congratulations graduates!
Sources:
https://www.gmcollegediscount.com/?eVar25=CH_LANDING_GET_DISC_0815
http://www.autotrader.com/car-shopping/buying-a-car-as-a-recent-college-grad-5-tips-207732
http://www.collegexpress.com/articles-and-advice/student-life/articles/living-campus/how-buy-your-first-car/